Quick Info:
| | |
| --- | --- |
| Activation Date: 6 September 2021 | Summit: W6/SD-368 |
| Transport: Run | Distance: 7 miles |
| Elev. Gain: 1900 feet | Time: 2.25 hours (running) |
| Rig(s): MTR-3B, VX-6r | Bands: 20, 30, 40m CW |
| Antenna(s): Tri-band EFHW | Antenna Support: Tables, bushes |
| RF Noise: None | Cell Service: Adequate (T-Mobile) |
I'm not sure how it happened, exactly. But in our desperation to get away from the incessant smoke caused by wildfires all over California, I ended up in Palm Springs. My family, and the family of some close friends rented a house with a pool and spent Labor Day weekend pretty much constantly in the pool. Daytime temperatures exceeded 110F, with overnight temps barely dropping below the 90's.
Nonetheless, I put plans into motion to get some SOTA action. My initial hope was to take the Gondola up above the heat and hike up to San Jacinto Peak. But that would've taken too long – I would be gone for most of the day when I'm supposed to be hanging out with my family. So I decided I'd do an early-morning activation of Murray Hill. And when I say "early," I mean I wanted to be done before the sun came up, since overnight low temps were in the upper 80's, Fahrenheit.
Getting There
There are multiple possible routes to this summit, but this seemed to be the preferred one from the research I did, and now having done it, I'd say it's a good one.
Having gotten up around 3am, I made it to the trailhead by about 4am. Still nice and dark, but surprisingly warm at around 88 degrees F. I planned on doing this as a trail run to try and be done before the sun had a chance to bring temperatures back up over 100F. Driving up through the peaceful neighborhoods to the trailhead, I was greeted with an empty lot. I grabbed my pack and headed up the trail in the dark.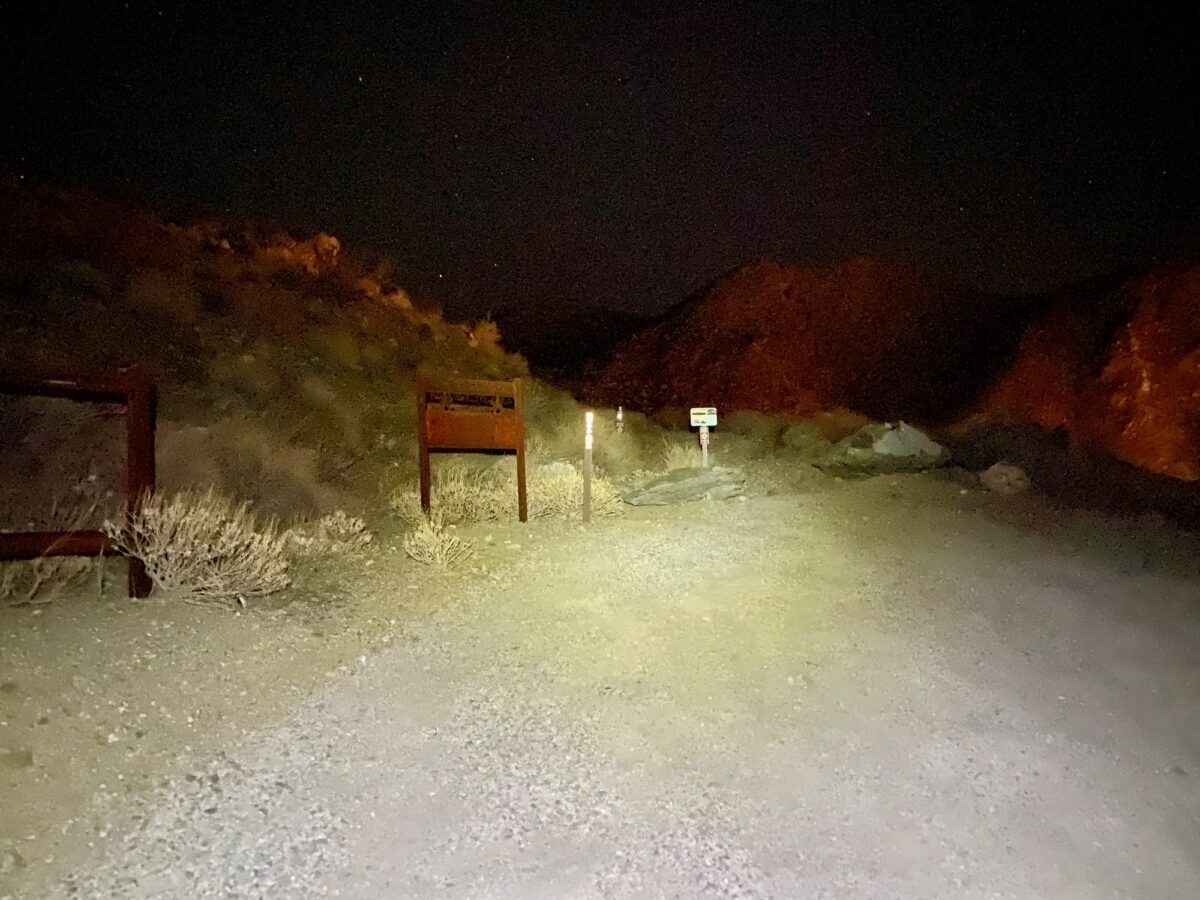 The trail starts out wide, most likely a fire road at some point, but now blocked at the entrance. Climbing begins immediately but relatively gently. Before long, you're rewarded with views of the valley below, with the towering mountains beyond.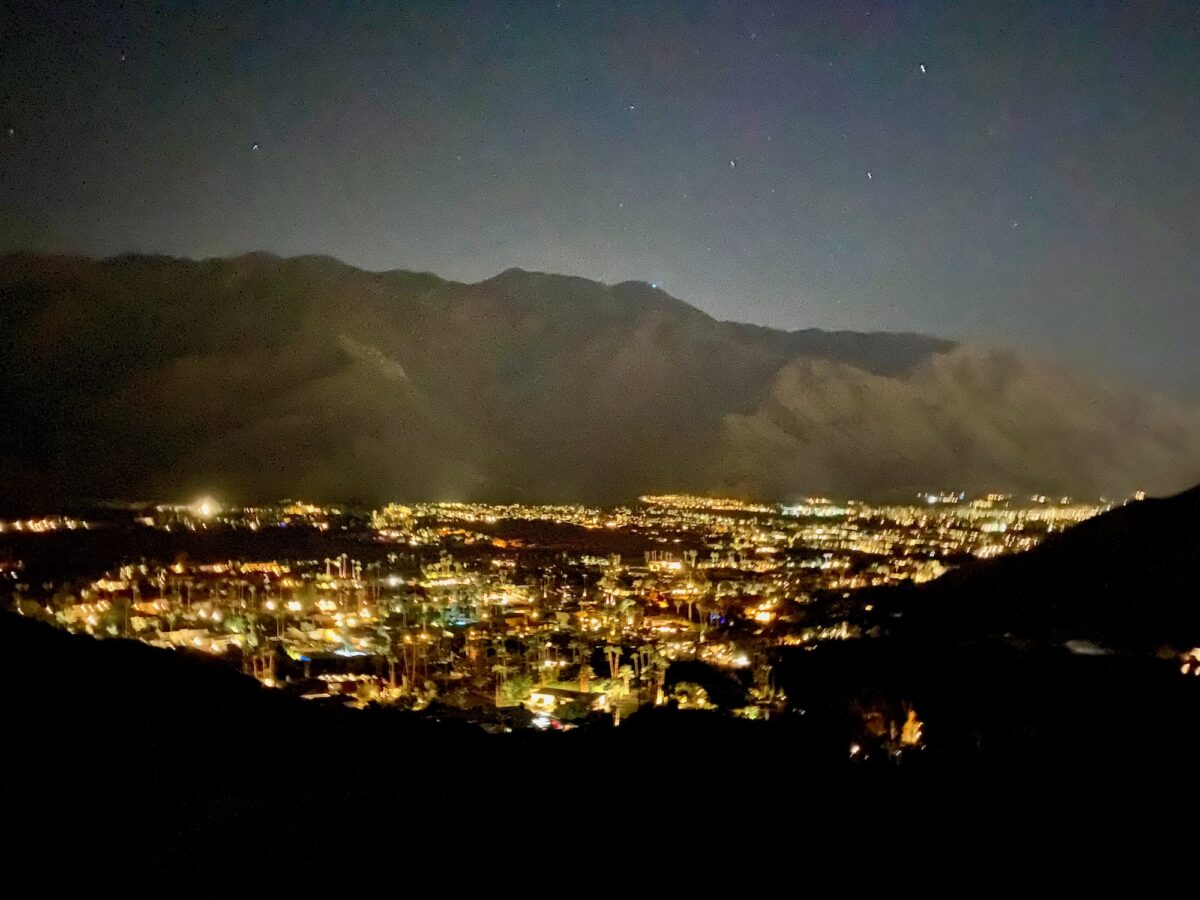 About 6/10 of a mile in, there's a junction where I turned right, to head up toward the peak. None of this stuff was super-obvious in the dark, so I was leaning on the GPS route a little more heavily than I normally would. It worked just fine. The trail became single track at this point and started climbing more steeply, with some switchbacks sprinkled in, too. A little while after this, around mile 1.5, there's a three-way junction. I took a sharp-right turn to head up the ridge – this is the Wild Horse Trail.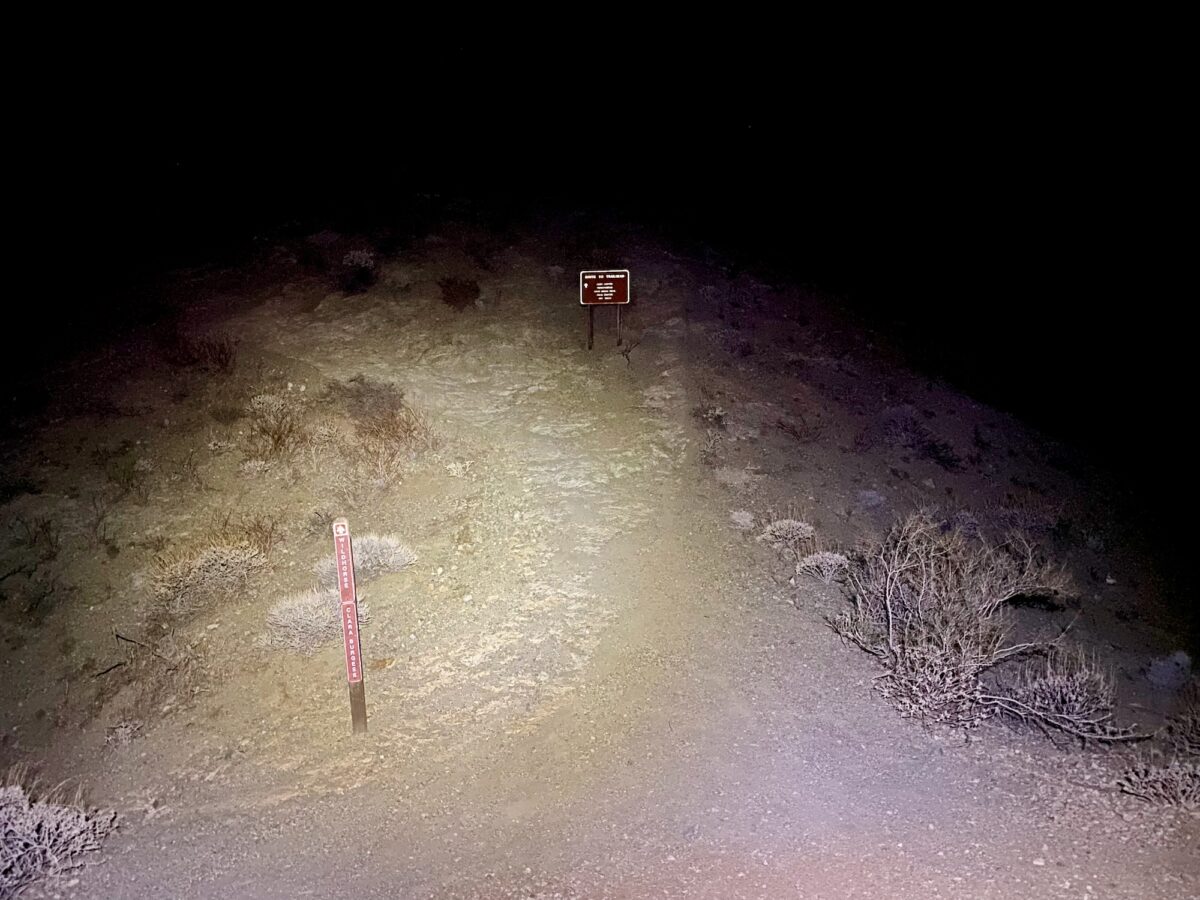 Iron Horse Trail ascends pretty steeply, along a ridge line. Before long, it's easy to see most of Coachella Valley. And at about 2.6 miles, the Iron Horse Trail intersects with Clara Burgess. This is a left turn to head up toward the summit ridge.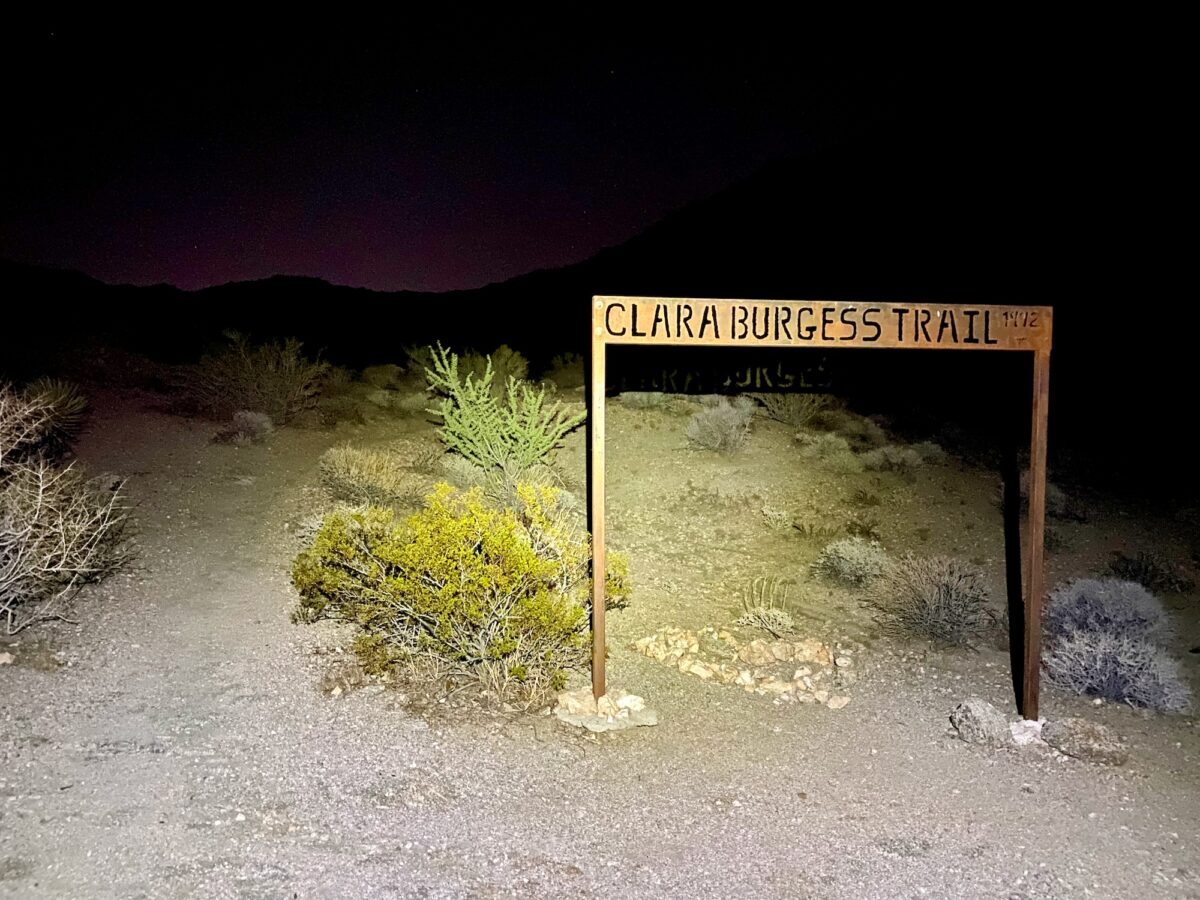 The Clara Burgess trail resumes a fairly constant climb up to the ridge. Once on top of the ridge, it turns back to the north to head up and over Murray Hill. It's pretty cool seeing the nice, neat cone of the summit as you approach it.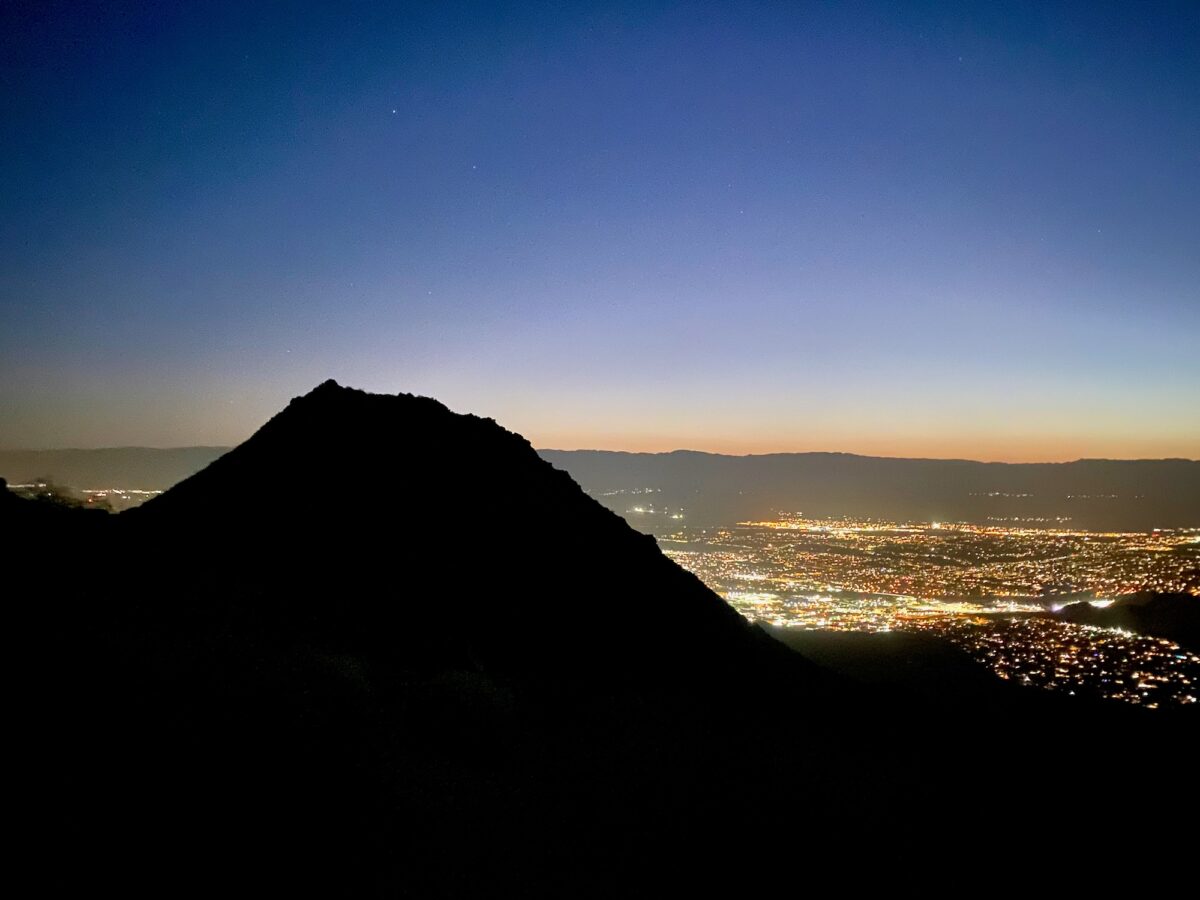 The trail switchbacks up the face of the summit proper and before you know it, you're at the top! Just below the very top of the peak are a few picnic tables that must've been dropped off by a helicopter, or carried up in pieces by some very sturdy hikers. I set my stuff down on one of these and went to tag the top before settling down to make some contacts.
Operation on Murray Hill
The weather on the summit was pleasant enough, since it had the gentlest of breezes and was perhaps a couple of degrees cooler than the trailhead. I started out trying to see if I could make some contacts on 2 meters, just calling on 146.52MHz. But I think since it was still quite early (just before 6am), I didn't get any responses. So I got my HF antenna set up and started making contacts!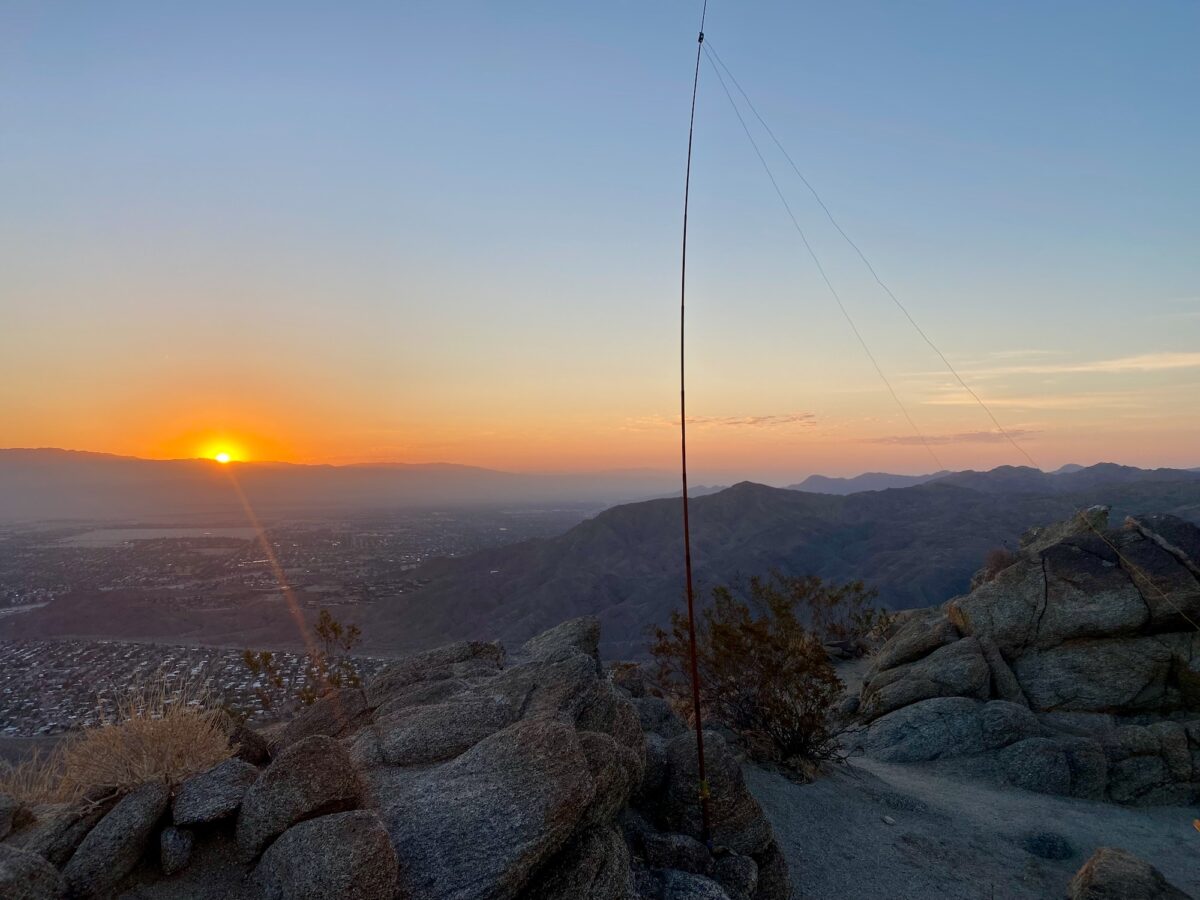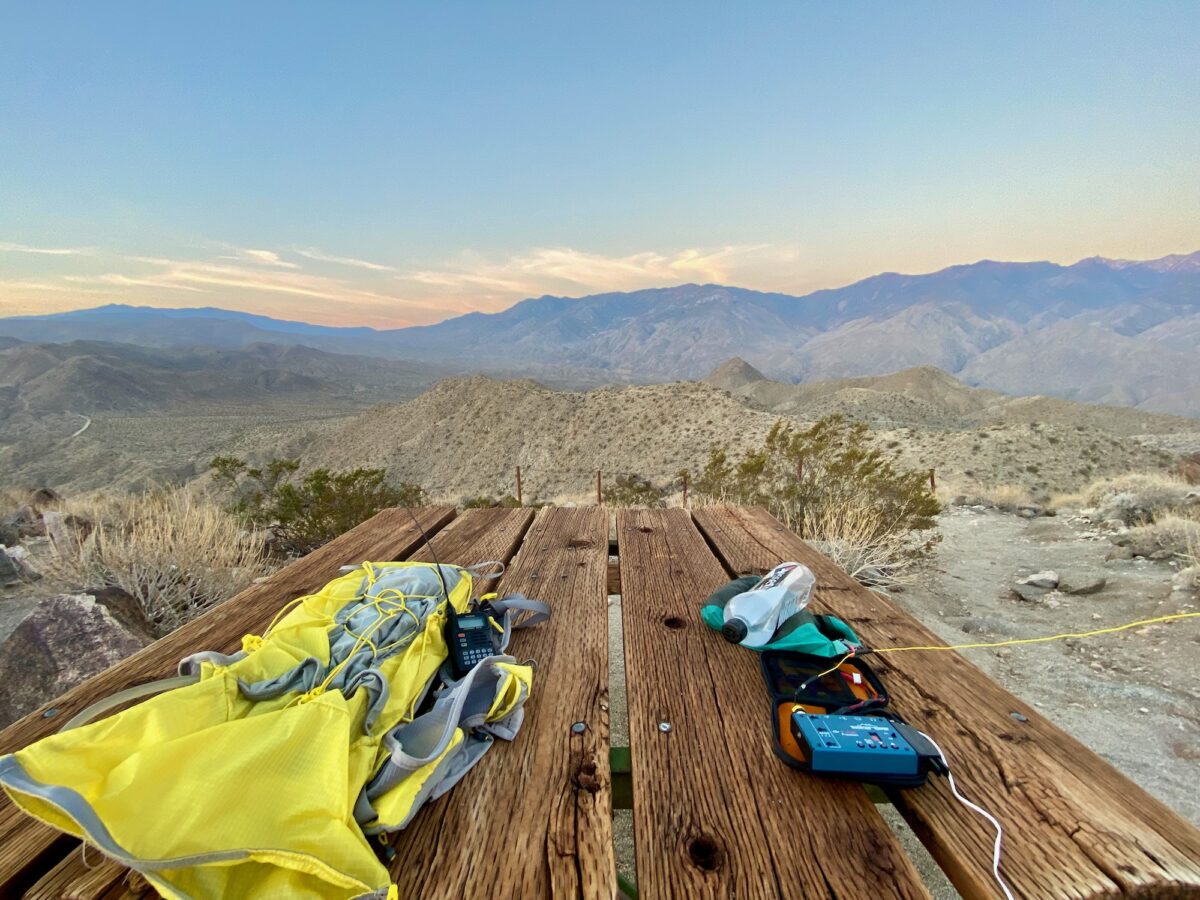 I made only one contact on 20 meters, moved on to 30 meters and got 4 contacts there, followed by 40 meters where I got another 3 contacts. None were summit-to-summit contacts, but I didn't really expect any this early in the day!
By the time I was done making contacts, the sun was coming up (the photos above were taken after operation). That was my cue to pack up and get moving back down the hill! I ran around taking some photos and got things packed up.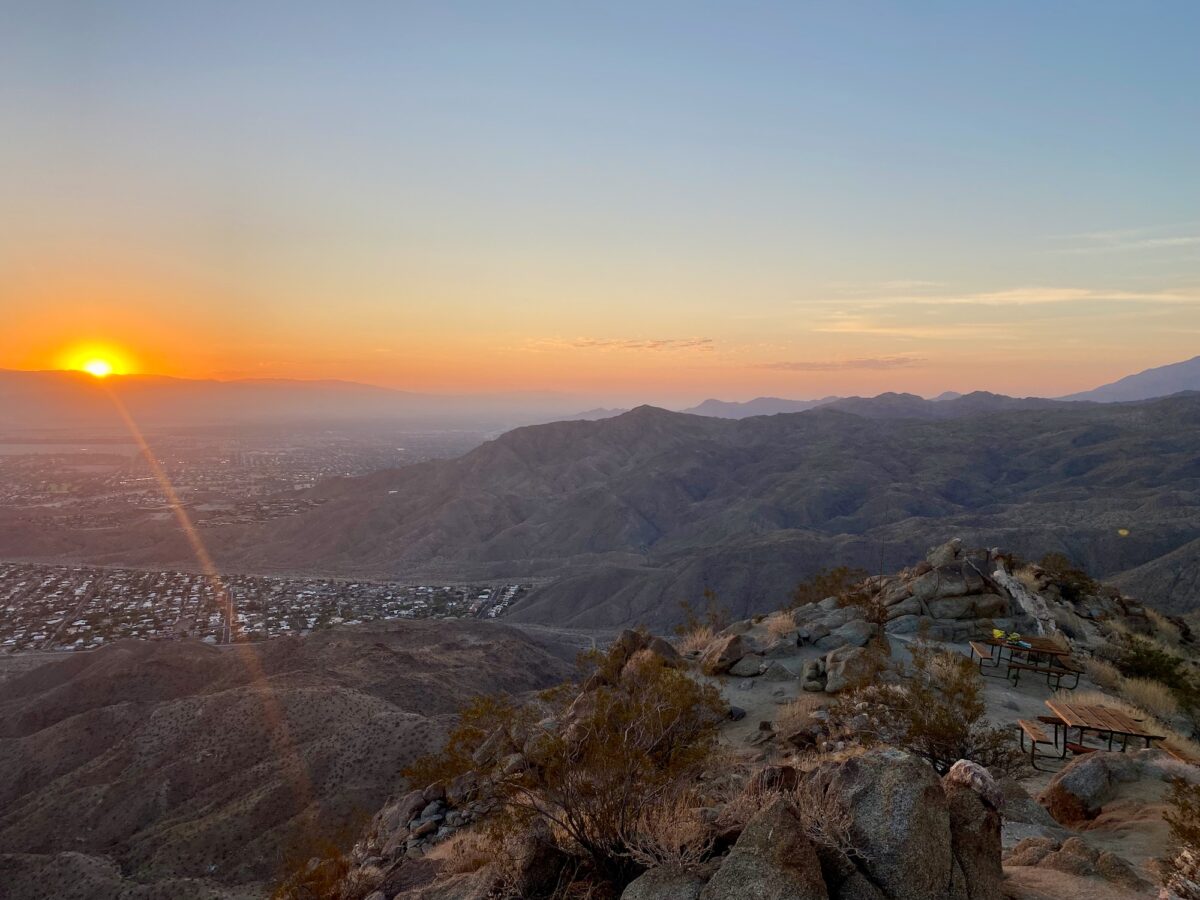 The trip back down was pretty easy – especially since I could see where I was going. Temps were in the 90's by the time I got back down to the trailhead, but I still had plenty of water left over.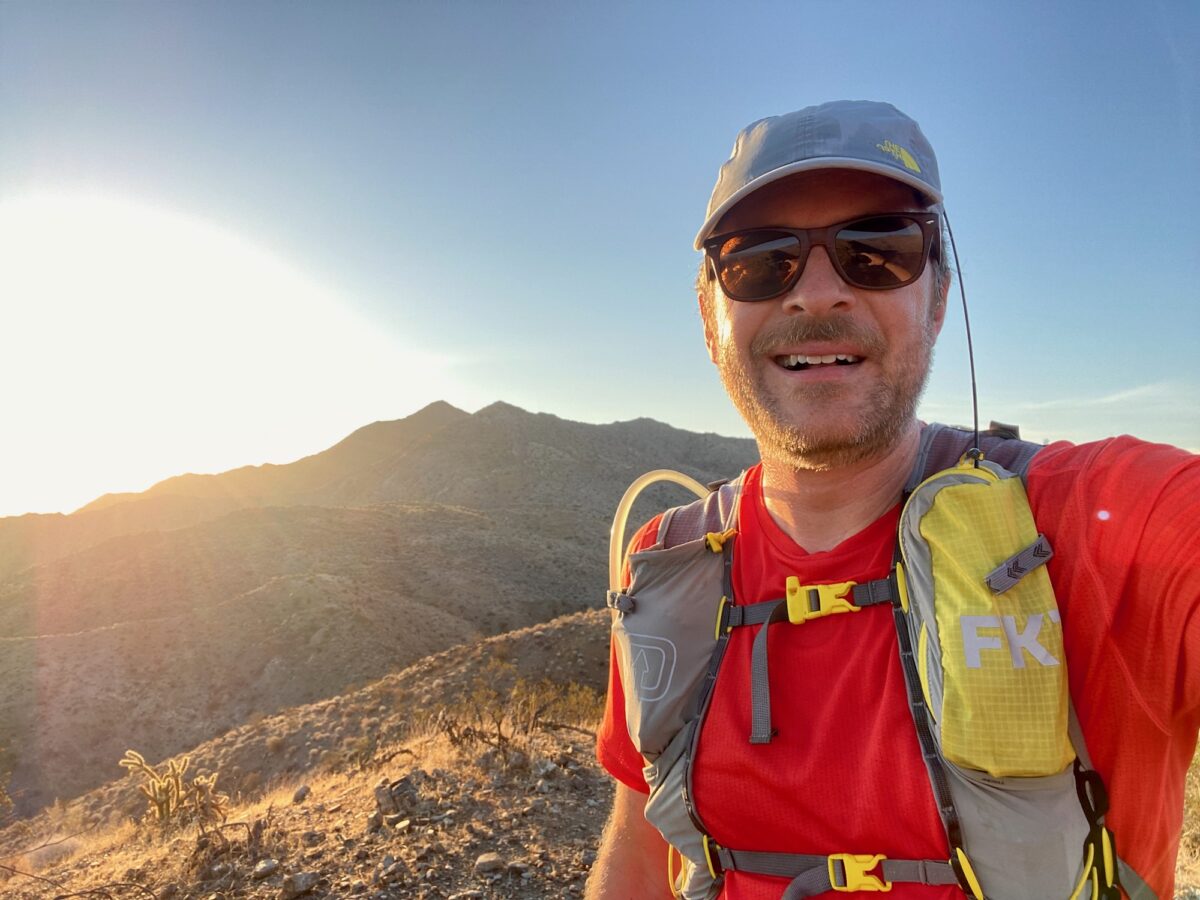 I would definitely do this summit again, although I would definitely prefer doing it in cooler months, and I would absolutely avoid doing it during the day in the hotter months.
Activation Log
Map
Download file:
MurrayUP.gpx