Quick info
| | |
| --- | --- |
| Activation Date: 7 November 2018 | |
| Transport: Trail Run | Distance: 5.5 miles |
| Elev. Gain: 1850 feet | Time: 1.5 hours |
| Rig(s): MTR-3B | Bands: 30m, 20m, 40m (cw) |
| Antenna(s): EFHW | Antenna Support: Trees |
| RF Noise: Low | Cell Service: Marginal (T-Mobile) |
I got this mid-week run done while staying in Santa Cruz for a week. I took the day off in the middle of the week for other reasons, and did this little trail run bright and early. Chalk Mountain used to have a fire lookout and now lies within the Big Basin Redwoods State Park. It's beautiful!
Getting There
I got a nice, early start out of Santa Cruz. With a stop at Starbucks for coffee and a snack on the way, I arrived at the trailhead just before 7am. There are other routes for Chalk Mountain, but I chose to take the one that starts on Whitehouse Canyon Road. After driving about 2 miles on mostly good dirt road, you arrive at a wide spot in the road with a sign at the end of it that says "No Public Access" or something similar. At this point I turned around and parked.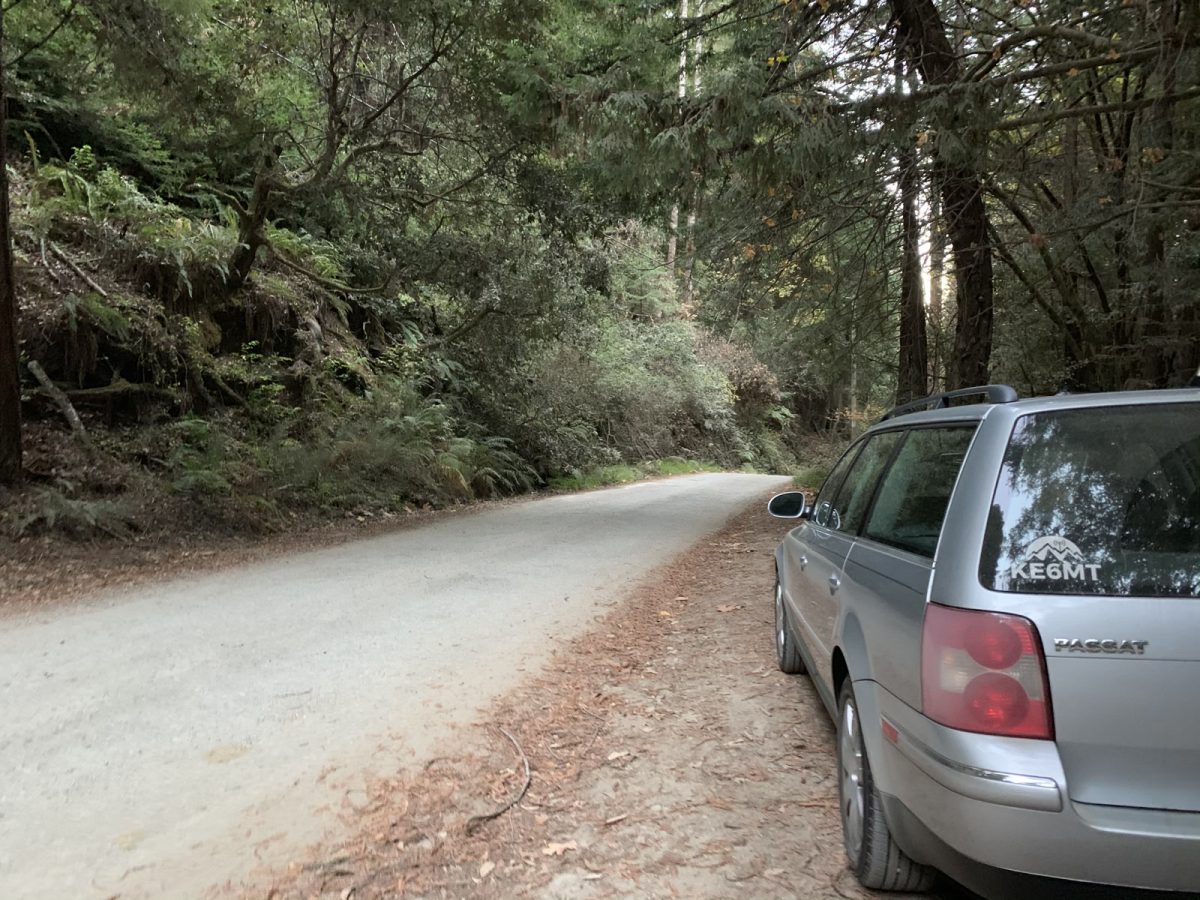 The trailhead is across the road from where I parked, off to the right if you're walking toward the "no public access" sign.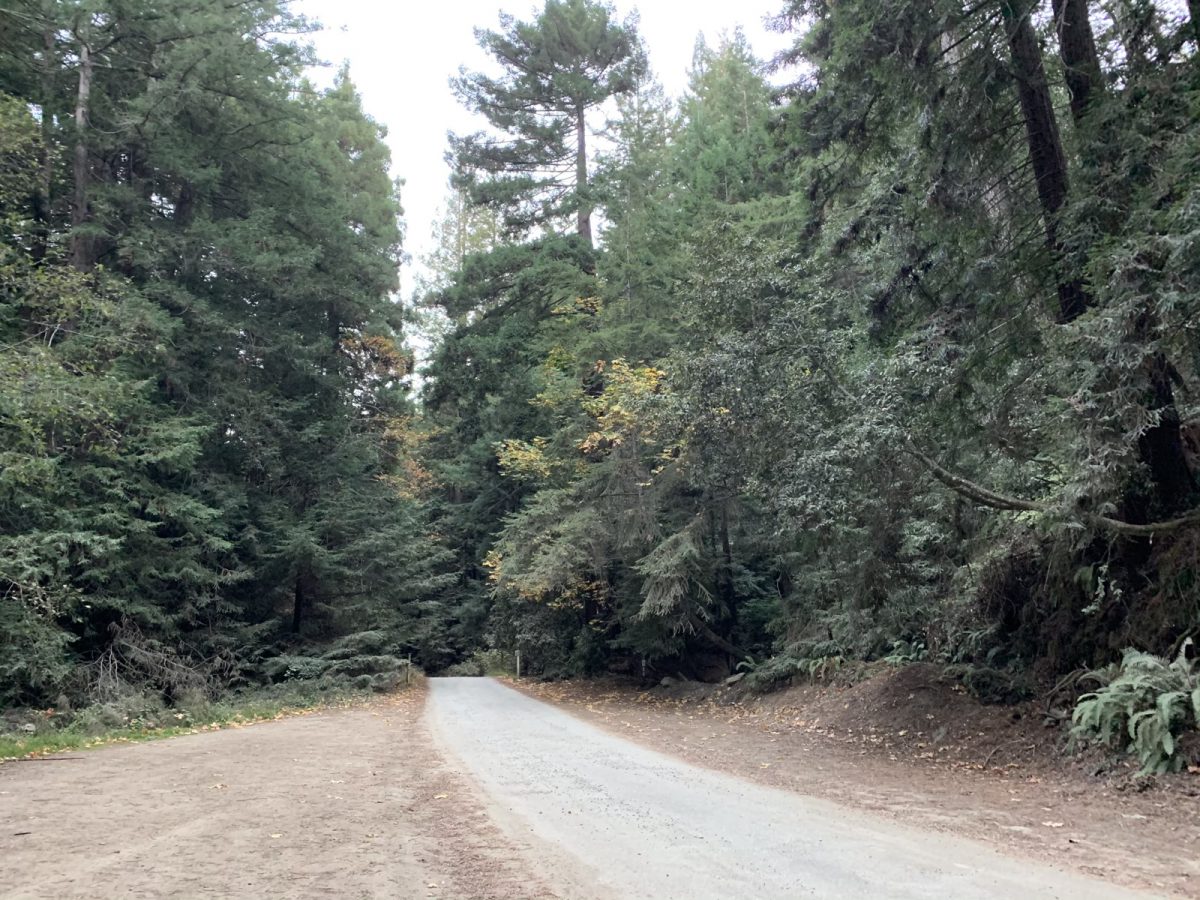 The Hike/Run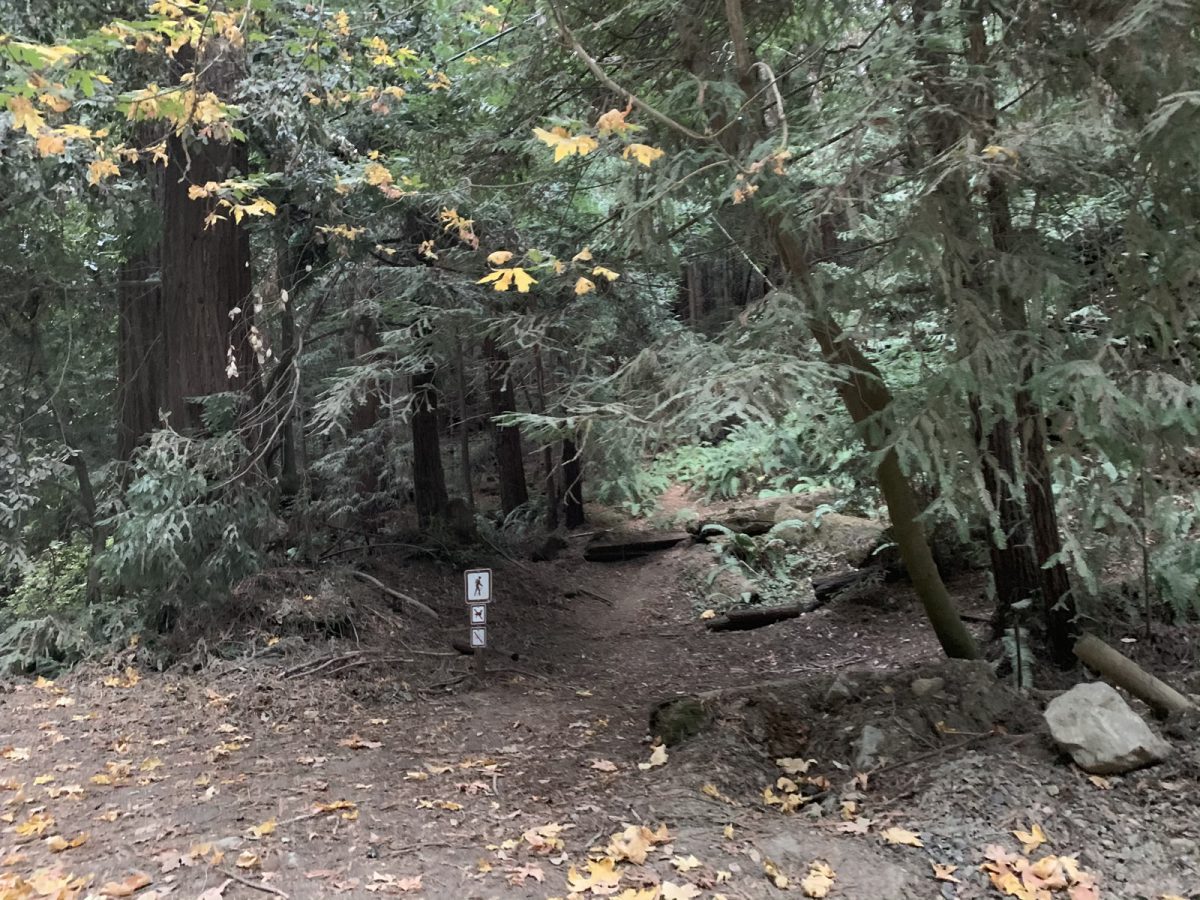 Knowing the trail would quickly gain elevation right at the beginning, I took up a fast hiking pace uphill, and only ran on small less-steep sections. The first mile or so is in beautiful (and shady) redwood forest.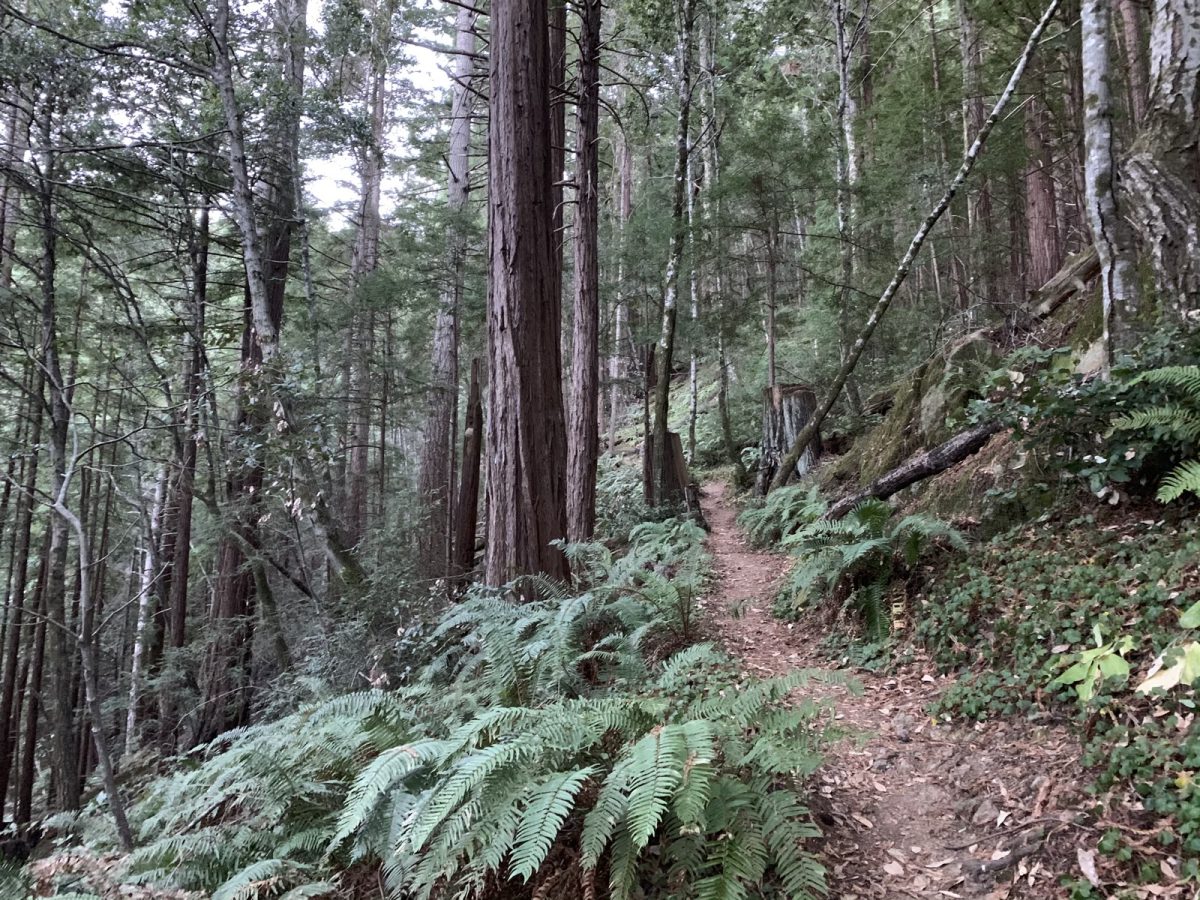 After about a mile, there's a very short spur trail to the first viewpoint. I went ahead and ran out to take a look.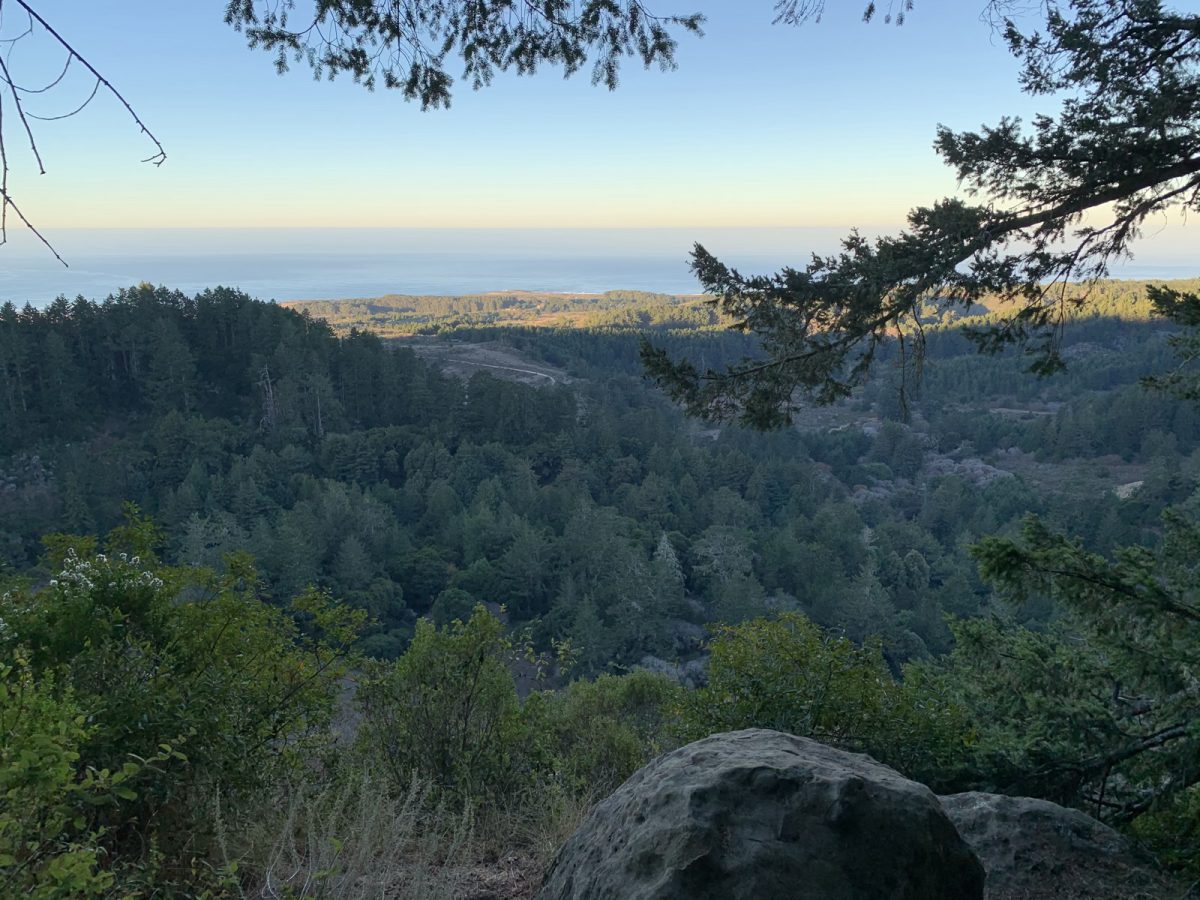 The trail keeps climbing through the woods, but a little less steeply. It's still single-track at this point, as it winds through the lush forest of redwoods, ferns, poison oak and numerous other flora.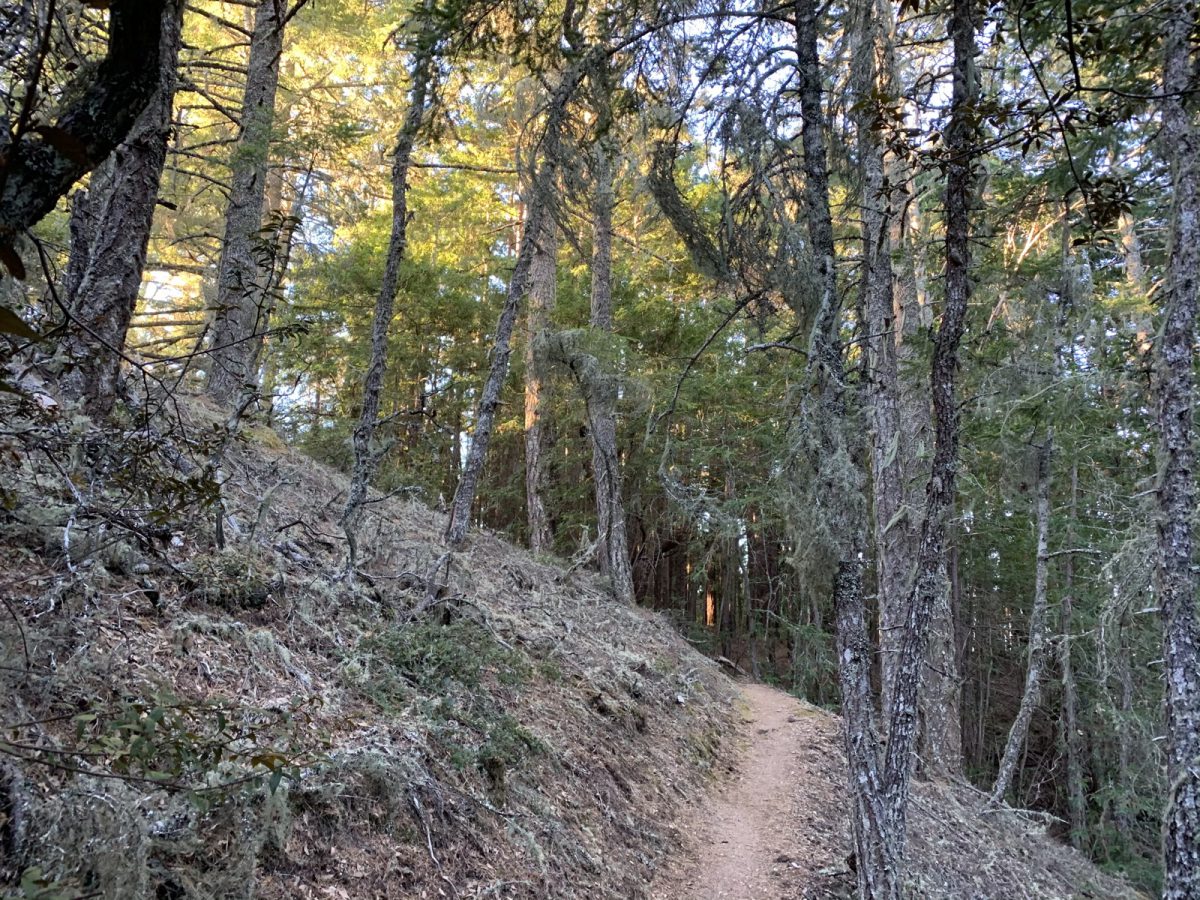 Near the top of the single-track portion is another spur trail for a vista point.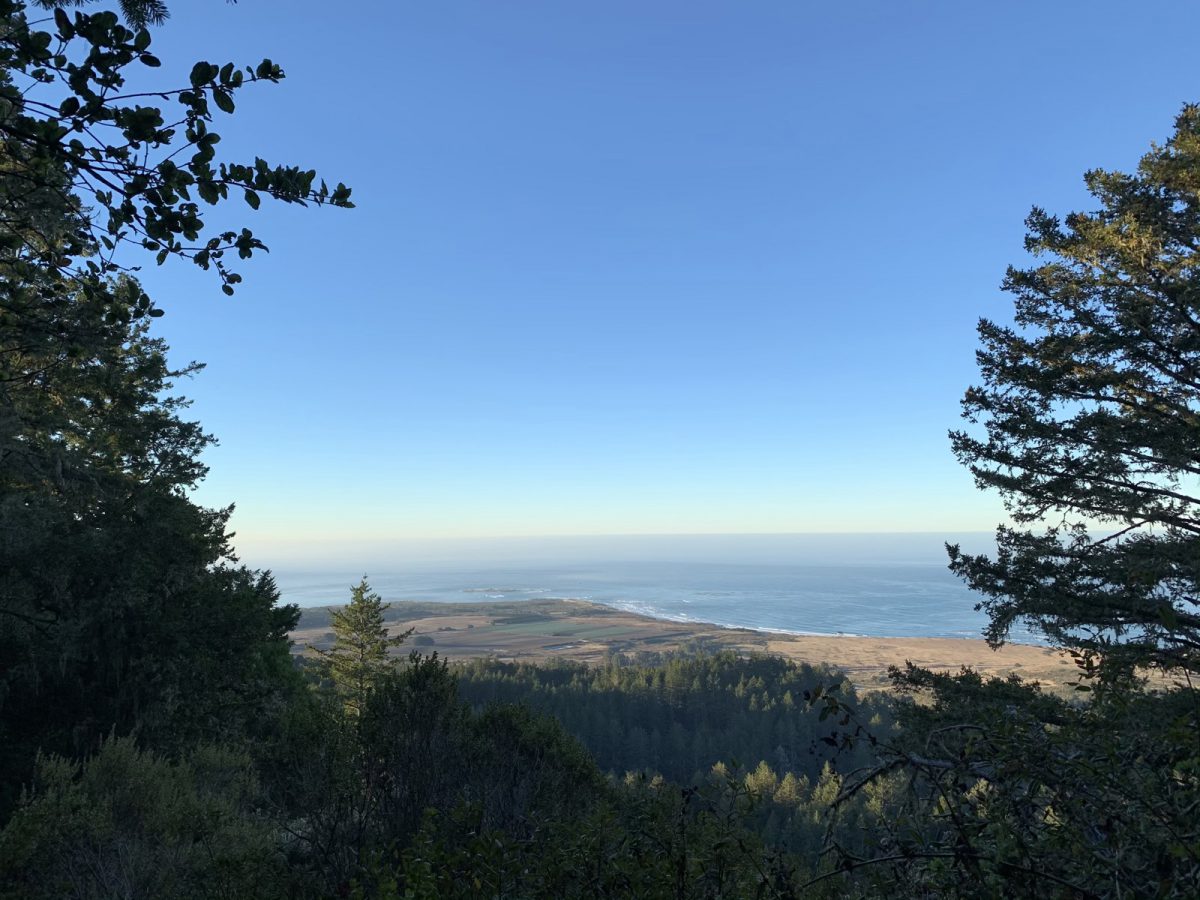 I enjoyed that view long enough to snap a picture and continue running. After a short distance, I reached the road.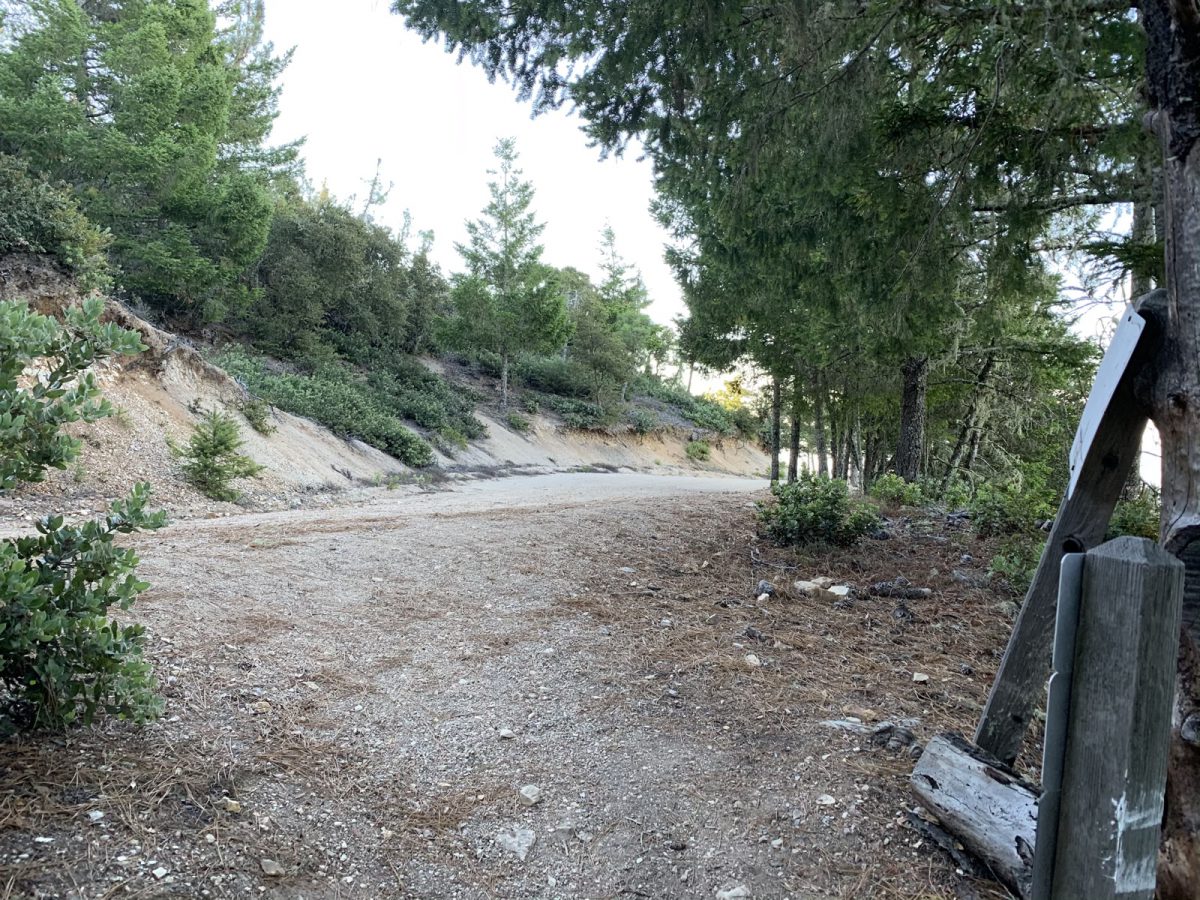 For some reason, it felt to me like I should turn right on the road, but the correct way is actually to the left. The road gains elevation a bit more gently, and often has beautiful views. After about a half mile on the trail, I had a nice view of my objective.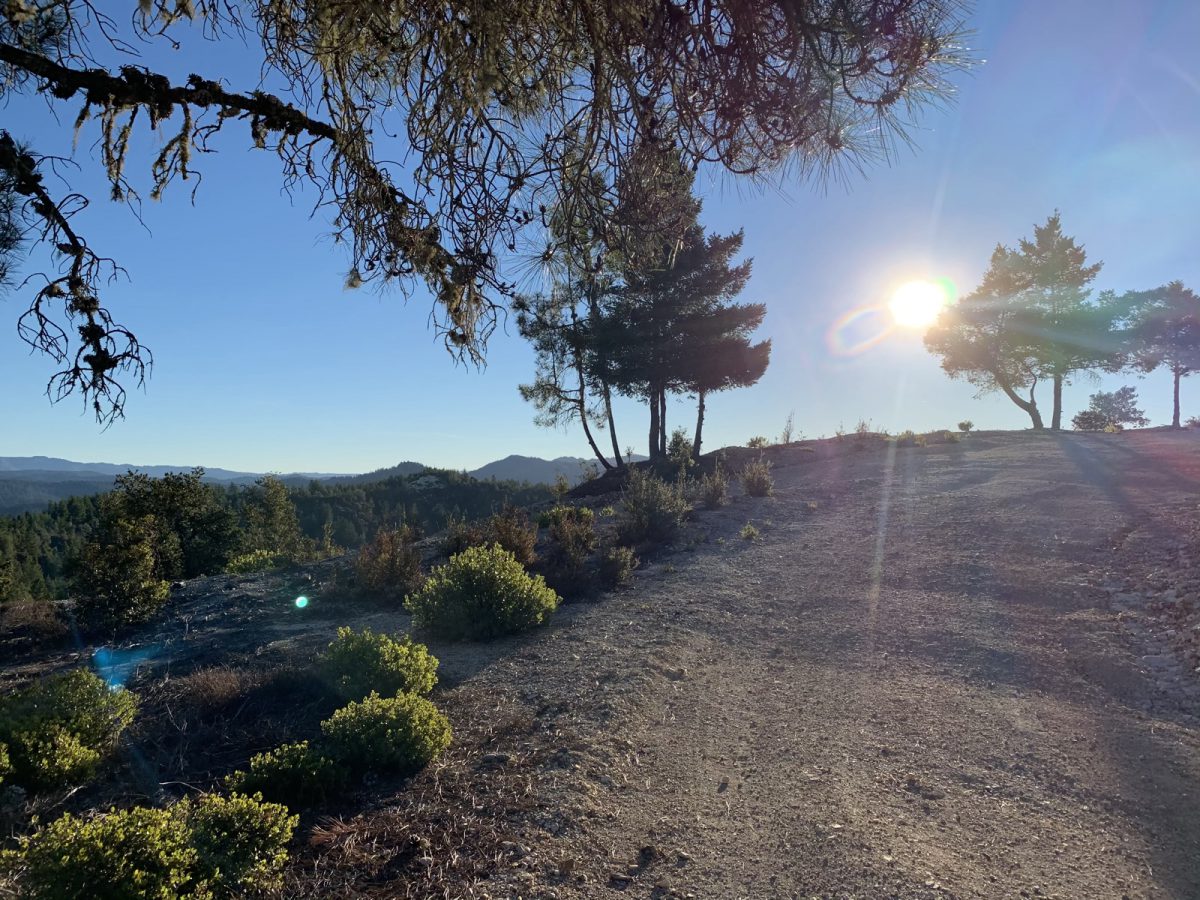 After another mile or so of running, I was at Chalk Mountain. As you approach the summit on the southwest side, there's apparently a nice picnic bench above you. When i was there, I didn't remember the location of it and instead kept going to the spot where there's a communications tower and outhouse. Before looking for a spot for my antenna, I took a moment to enjoy the views.
I explored the summit a little bit, hoping to find the picnic table I'd read about in Jeff AA6XA's trip report. Unfortunately, I'd forgotten that he said it was in the open area to the west and didn't look there. But I did get to see the communications tower and outhouse. Yay!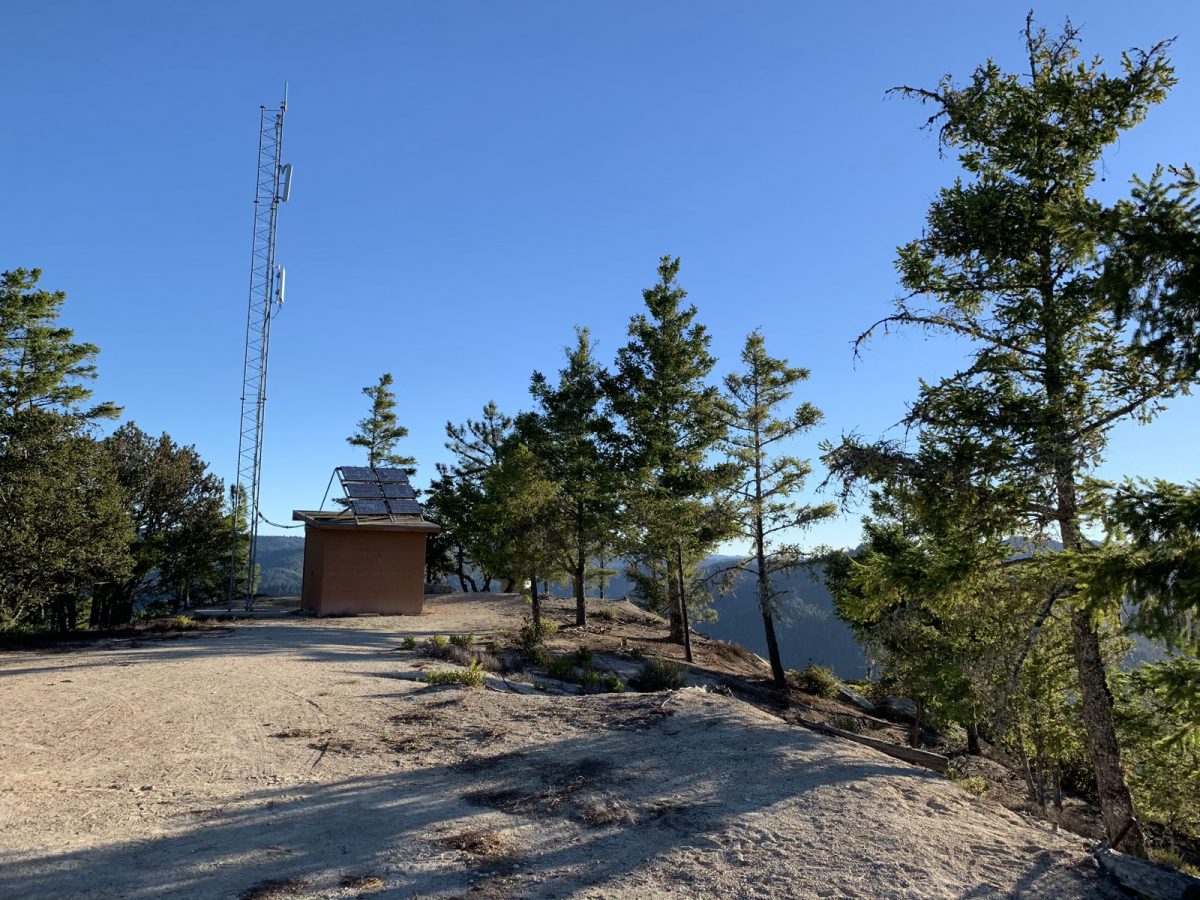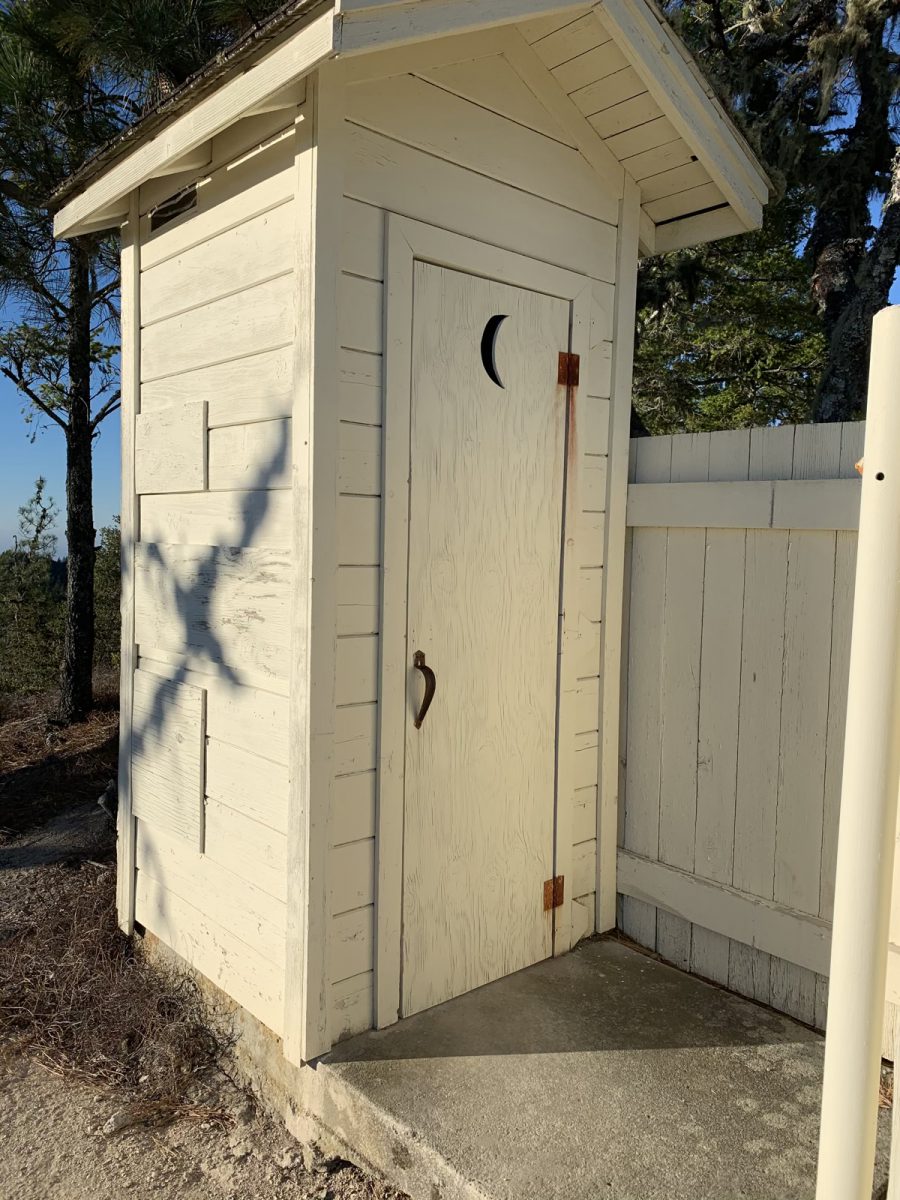 Setup and Operation
There were a number of trees around, so I chose a good one and threw my antenna over it. I had the EFHW antenna with me. I was able to get the wire up about 20 feet with one or two throws, and tied it off to another tree about 4 feet off the ground at the far end, to give me an inverted-V setup.
I set my MTR-3B on the ground, connected everything up and started calling CQ, relying on automatic spotting since I'd previously posted an alert.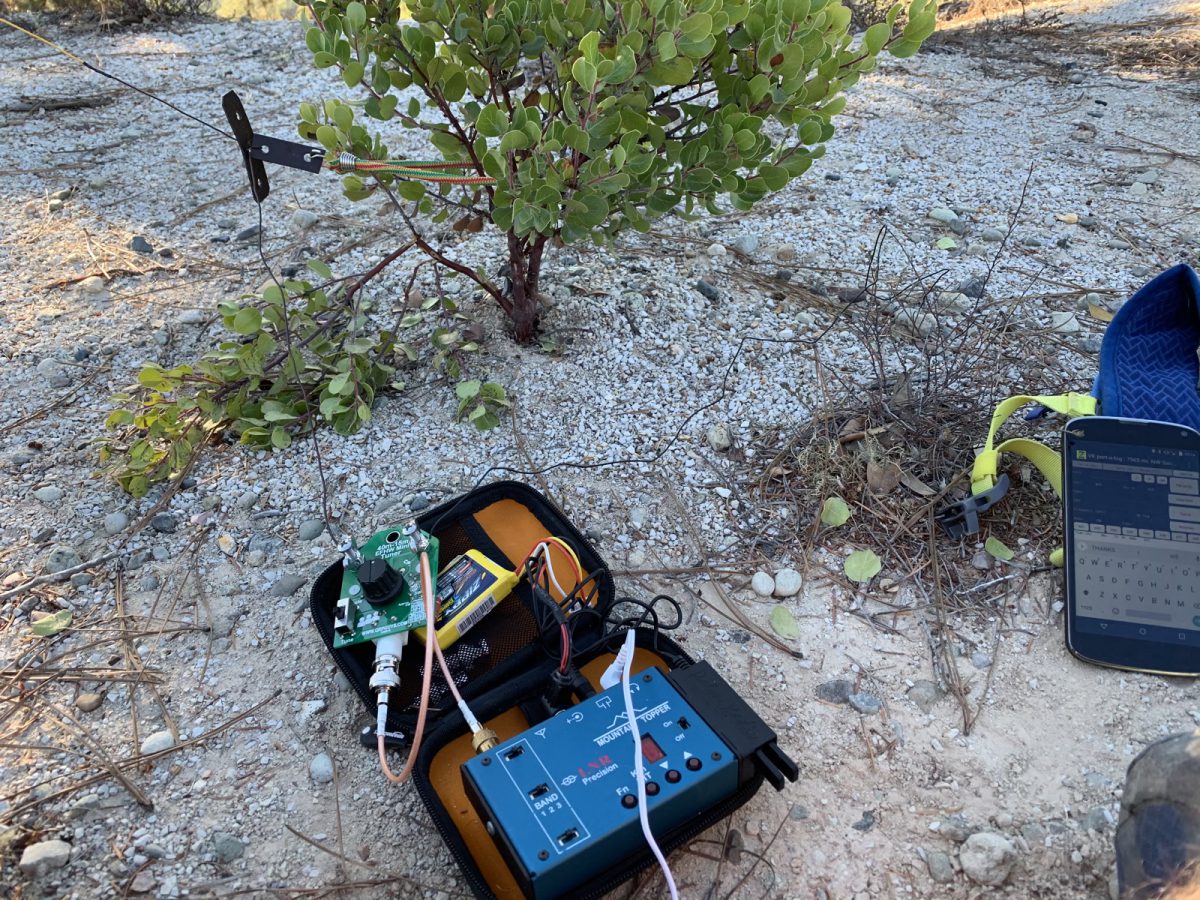 I worked a few stations on 30 meters, then reconfigured my antenna for 20/40m operation and made several more contacts on those bands.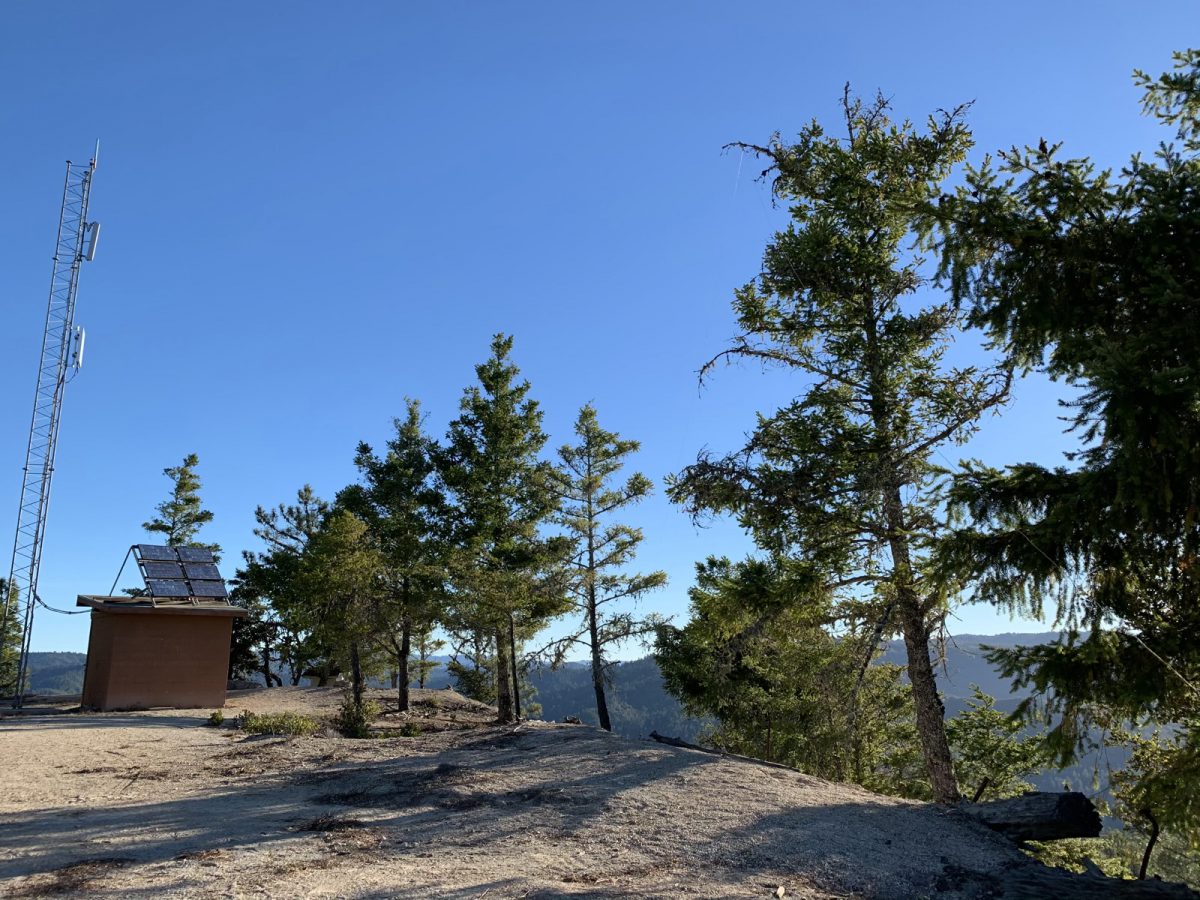 The bands didn't seem super active, but then that seems to be a bit of a theme out here on the western side of the Santa Cruz Mountains. Still, I was able to make plenty of contacts to qualify the activation and have some fun.
Thanks, Chasers!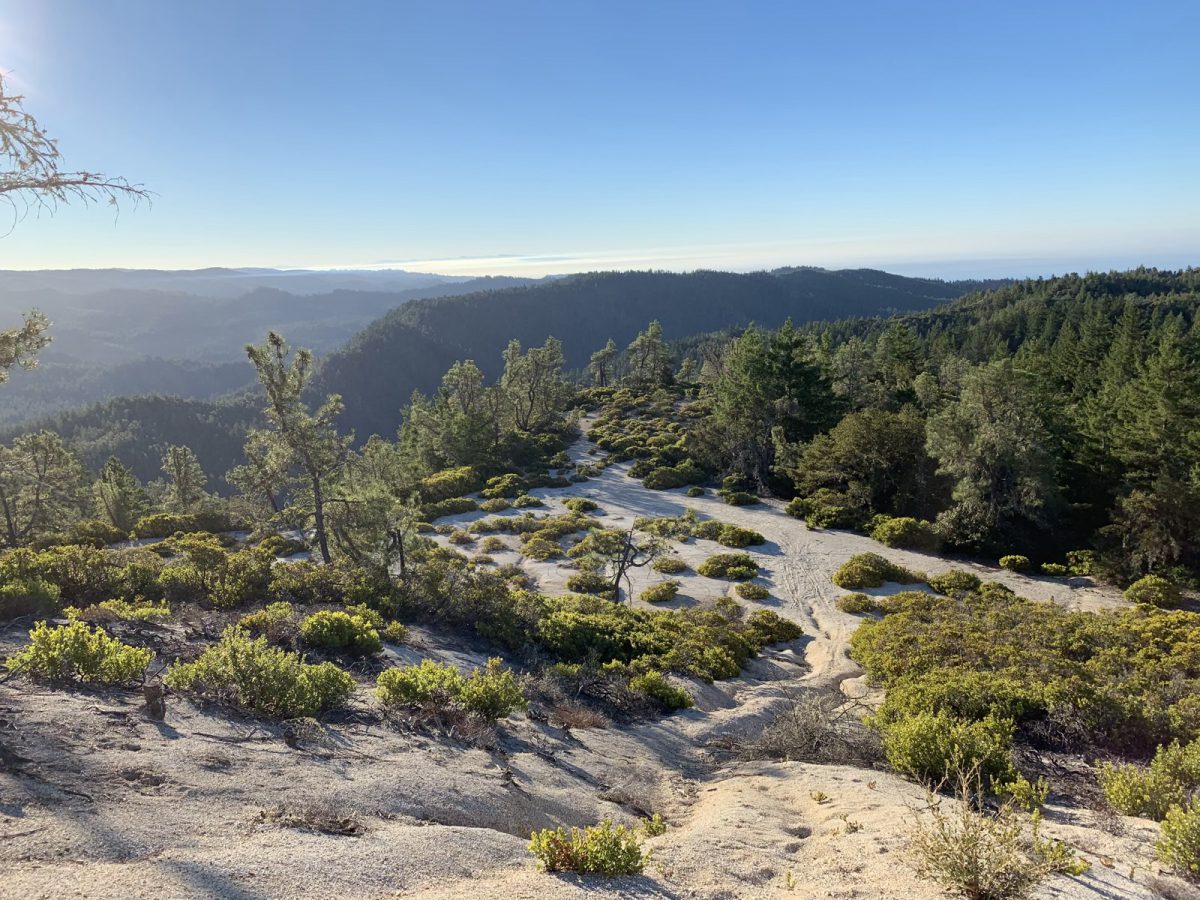 Map
Download file:
Chalk_Mountain.gpx
Activation Log
| | | | |
| --- | --- | --- | --- |
| Time | Call | Band | Mode |
| 16:19z | KR7RK | 10MHz | CW |
| 16:20z | NW7E | 10MHz | CW |
| 16:22z | NU7A | 10MHz | CW |
| 16:37z | VE2JCW | 14MHz | CW |
| 16:39z | AB6SO | 14MHz | CW |
| 16:46z | KB7HH | 7MHz | CW |
| 16:47z | N0OI | 7MHz | CW |
| 16:48z | WA6KYR | 7MHz | CW |
| 16:49z | WB7ULD | 7MHz | CW |
| 16:51z | K7GT | 7MHz | CW |